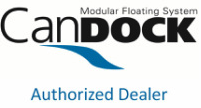 Dock Dock Gray Dock is the Southern Minnesota dealer of Candock modular floating dock systems. Candock has 20 years of experience manufacturing modular floating docks and offers one of the most versatile floating systems on the market. Our high quality plastic systems are guaranteed for 20 years, are environmentally friendly and require virtually no maintenance. The Candock modular floating system offers unlimited configurations for residential, commercial, industrial or recreational applications.
Candock also manufacturers the Jetslide - the PWC lift that allows you to drive your jet ski or boat onto your modular floating dock.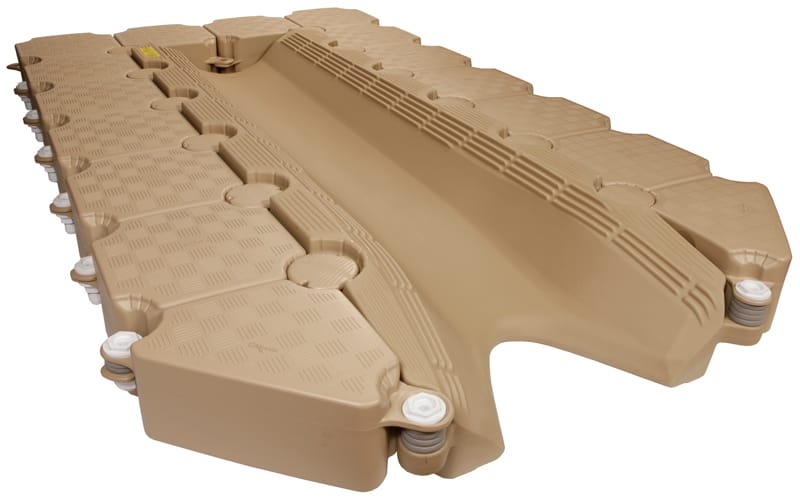 • Candock cubes are UV resistant and carry a 20 year limited warranty; Jetslide warranty is 5 years.
• Complete line of accessories, including benches, cleats, bumpers, storage boxes, etc.
• Candock docks are light in color (gray or beige) so you will not burn your feet. They have a textured top surface to prevent slipping.
• Leave your dock in year-around if you live on a lake without ice movement. The cubes will pop up on top of the ice.
• Candock cubes are made of recycleable HDPE plastic and will not splinter, rot, or rust.
• Candock docks are fast and easy to assemble and allow you to reconfigure your dock or add to it over time.


Thanks for your interest in Dock Dock Gray Dock's innovative modular floating docks and boat lifts by Candock. We truly believe we offer the best products on the market, which include a wonderful selection of dock accessories. Our products allow you to spend less time maintaining your dock and more time enjoying the water.
We know you'll enjoy your new dock or boat lift and the peace of mind that Candock's 20-year warranty provides.

Owner
Dock Dock Gray Dock, LLC